Doctoral program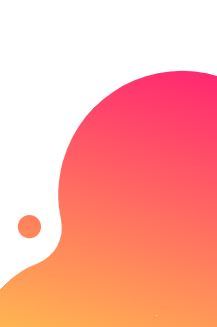 PhD programme
Our PhD program was established since 1998, which is one of the first PhD program in HRM in Taiwan. We hope to train: (1) our full-time PhD students to be excellent professors and researchers in the HRM fields, and (2) our part-time PhD students to be HR experts who can use research and analytic skills in business decision or designing HR practices. Students who participated in this program are required to take at least 39 credits, passing the qualification exams and language proficiency tests, studying abroad for at least one year, and publishing two peer-reviewed academic journal articles (including 1 SSCI-listed journal article) before graduation, which may take 5 to 6 years to complete. The program also offers plenty opportunities of studying abroad and collaboration with international scholars.
In addition, students are required to achieve TOEFL ibT 89 or ITP 550 or IELTS Level 6 in English (for local students) or TOCFL Level 2 (A2) or New HSK Level 2 in Traditional Chinese Mandarin (for international students). International students can learn Chinese in the Chinese language center in the campus. During the Ph.D. program, students are encouraged to travel overseas to international conferences (to present work), learn new languages, and engage with the international research community. We feel this is important preparation for life after graduation.
There are 5 compulsory courses (15 of your 39 credits) that are compulsory, and need to be completed within the first three years: Advanced Organization Theory and Management, Advanced Human Resource Management, Advanced Research Methods (1), Advanced Research Methods (2), and Independent Studies. Since the applying international students are increasing in recent years, we provided more courses delivered in English, such as Advanced Qualitative Methods, Organizational Theory, Seminar in Writing a Literature Review, Paper Writing in English, and Advanced Research Methods (2).
We strive to develop students' academic expertise in HRM related fields as well as research skills in publishing academic journal articles. Our faculty have published in high ranked international SSCI journals and have advised many students over the years who have gone on to seek employment in academia and industry. In addition to being highly committed to research and Ph.D. supervision, in the classroom we are dedicated to teaching the latest perspectives, debates and evidence based knowledge in HRM. We encourage Ph.D. students (especially those wishing to pursue an academic career) to participate in some teaching activities and develop skills in presenting to audiences.
The English version of website for PhD program, please see the link below:
https://www.phd-hrm-nsysu.info/
https://www.phd-hrm-nsysu.info/how-to-apply